Tista Prasai Joshi: Becoming a role model she looked for in other women as a child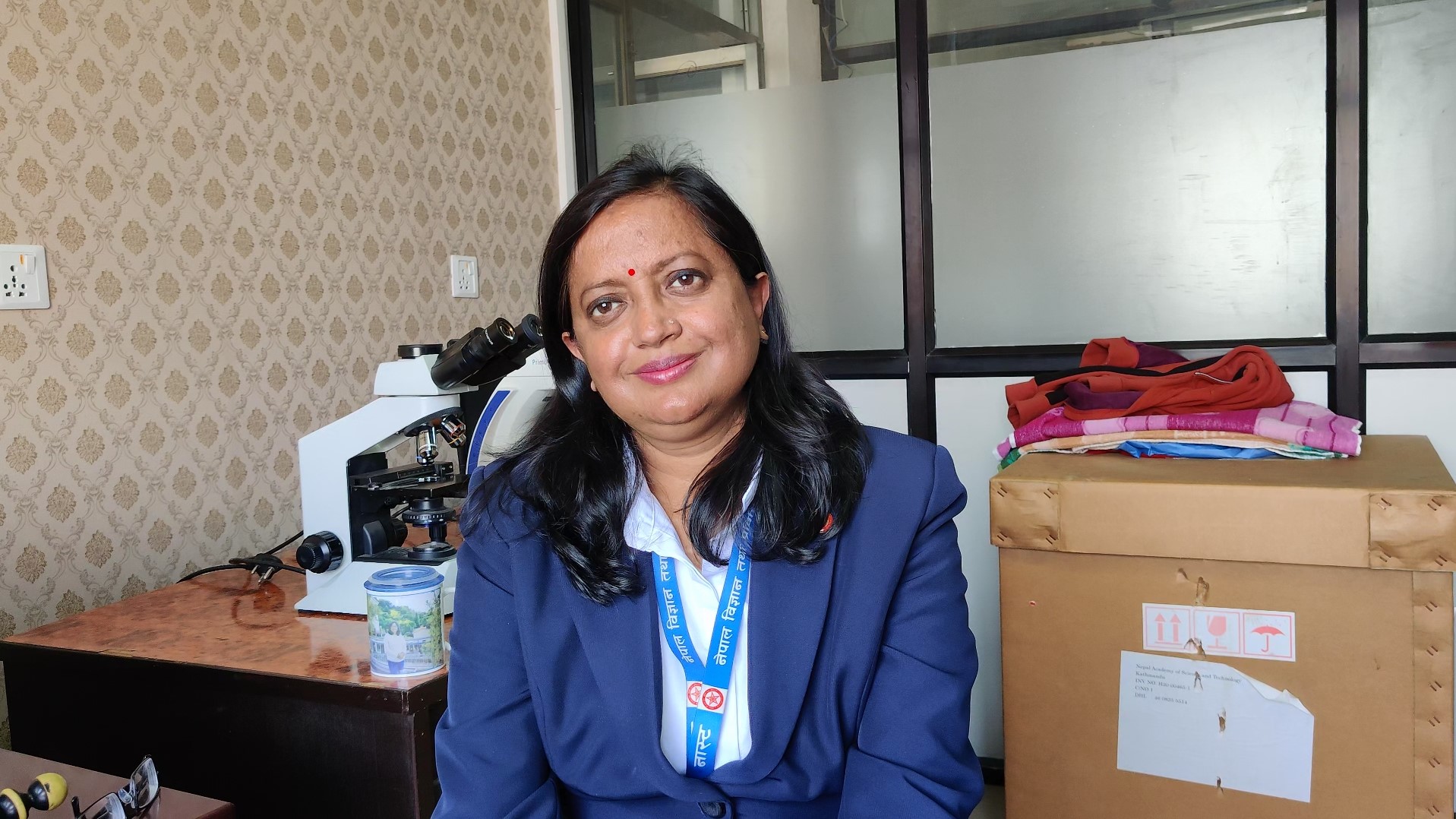 Children aspire to look like their role models. But, Tista Prasai Joshi in her childhood did not find any role models. For girls, having a strong role model was so rare back then.
But times are changing now and a few women who have broken down barriers and stereotypes or others who have made significant achievements in their field are being recognized. Therefore, today, Tista Prasai-Joshi today proves to be a role model for others. Some have even nicknamed her the "Marie Curie of Nepal".
Joshi is currently working as a researcher at the Nepal Academy of Science and Technology (NAST). Specifically, she is currently researching organic arsenic compounds and their residues in the water resources of Kathmandu which determines the residues of elements or metals in the water that hinder human life. She hopes her research can help change the face of Kathmandu's waters.
Turn dreams into reality
Tista Prasai Joshi first joined NAST as a student researcher in the early 2000s and it was there that her dream of working and making a difference took shape. "When I first came here [at NAST], I would be in awe of the working scientists and dream of working here one day. I imagine myself making important discoveries and contributions to society.
In 2004, she officially joined the prestigious institution and began her journey. "I was happiest when my dream came true."
While most people, especially most women in Nepal, would quit after graduating, Prasai prepared for more. "I had just completed my Masters in Environmental Microbiology when I came to NAST. But, since my childhood, I had heard of people who made double masters whereas my mother always said that people who read a lot are good people and that they are very respected", explains Tista Prasai Joshi, expressively. another degree, so I did my masters in anthropology in 2005. After that, I combined my degrees and started research in the field of microbiology.
But she wasn't ready to stop there. "In 2013, I went to China to pursue my doctorate in environmental engineering at the University of Chinese Academy of Sciences."
And since that day, she continues her research in the laboratory and takes advantage of her time to do her job.
Tista Prasai Joshi, today, is one of the few female researchers in Nepal who has researched Nepal's water resources and how to improve the water supply system. A recipient of the OWSD award, Prasai established a state-of-the-art research lab at NAST with the US$50,000 grant she received and is mentoring four other young female students in their research and Ph.D.
She is also called upon by researchers around the world to guide them or present her discoveries on international platforms.
The motivation to continue
At a time when girls were discouraged from studying, Tista Prasai Joshi felt lucky to have had this environment where education was highly valued. "My parents were high achievers, both working while my relatives were all educated and in good positions. So I was always encouraged to read.
Not only her parents, she shares that she got immense support from her husband and child. "At a time when a woman after being a wife, daughter-in-law and mother not receiving support could have been normalized, I got their support and I'm grateful."
"My husband is also a researcher and we worked day and night together or individually. It continued even when I was pregnant. A lot of people would tell me to rest adding that work might be secondary," says Tista Prasai Joshi, "but my research should have been regular. So even when I was hospitalized and the doctor told me I needed bed rest, the first thing I told him was that I couldn't do this and I had to go back back to work soon.
Her son was in first grade when she left for China to pursue her doctorate. "It was hard to leave him behind but I told him I had to go study and I needed to write a lot of papers. And excited, he told me to go get my degree. Every video call, he was asking me if i wrote my article and if i got the first job, his enthusiasm was my motivation.
Besides her son, Chinese scholars have also continued to motivate Tista Prasai Joshi to this day. "My time there was educational and life changing. The Chinese government and universities have given priority to research, which is why universities and researchers are well equipped and given full flexibility to work only in their research. Even the oldest researchers worked there until late with full energy. With a deep understanding of their work, they aim to make a difference. I still remember their energy and am still working to replicate that today here.
leave an impression
Tista Prasai Joshi can be seen working diligently in his lab even after office hours. Believing in a simple life, Prasai's world consists of his family and his job. But on several occasions, she had to deal with the (indirect) pressure of being a woman, whether it was to get married, have a baby, add her husband's surname or spend time caring for his in-laws.
"Because I am so involved in my work, I hear comments from those close to me that I should take a break, that I should focus more on home and not spend so much time in the office. But my immediate family has been very supportive of me and I focus my energy on it.People keep commenting, but they don't bother me.
That said, Prasai recognizes that many girls and women, even today and from educated families, still struggle to get the chance to pursue higher education or shape their individuality. At NAST itself, she admits that female staff is only 36% and says the number should increase.
Meanwhile, Tista Prasai Joshi shares her wish to continue working at NAST for as long as she can. "I have an emotional attachment to this place and would love to work here, where I started my career."
Having already achieved so much, Prasai believes Nepal now needs to focus on grassroots education and research. "In all aspects, education or water conservation, the basic levels of Nepal are detached; they need to be made aware and educated, to discuss so that they transform their problems into solutions.
Being one of the few female scientists in Nepal, Tista Prasai Joshi feels blessed to have encouraged even one soul with her achievements. "When my son, my niece and the research students who work with me say that I inspire them, it makes me smile. If I can encourage others and elevate their careers, with my expertise, I hope to continue to do the same.
"If we want to encourage more women in STEM, that should be an incentive; there should be job security and no age limit for people to engage in research or apply for awards.