Dallas officers teach kids how to be an active role model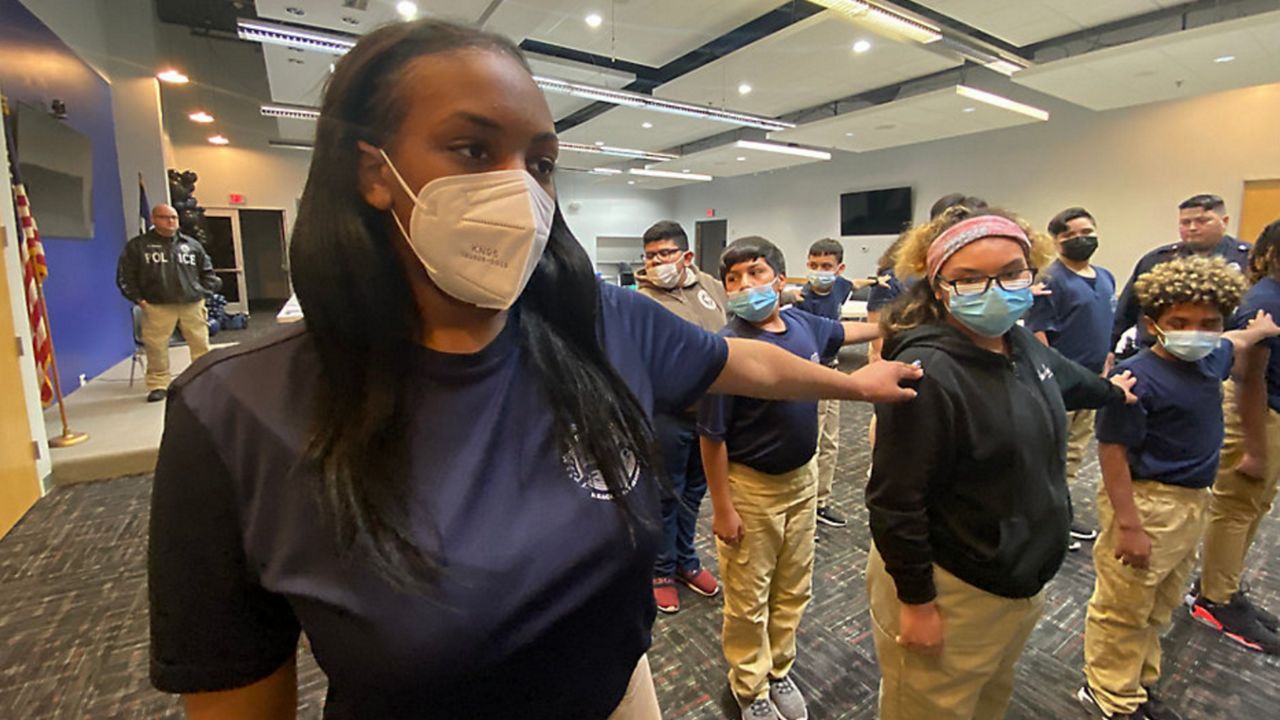 DALLAS — Officers from the Dallas Police Department are volunteering their time to help enrich the lives of 9- to 21-year-olds in the community. After school each week, a program called Dallas Police Explorers gives young people a free and safe opportunity to do their homework and learn what it means to be an active role model.
Dozens of Dallas kids are working on character-building skills that may or may not include performing as an officer.
"We've noticed that children can be recruited for being arrested at a younger age, so we're trying to reach them at that younger age," said Officer Nathan Martinez, an Explorers program instructor.
Initially, the program started with officers visiting schools to teach children after class. Because of COVID-19, however, things have changed and now officers welcome young people and their families to Dallas Police Association headquarters.
Skyline High School senior Estefania Olivas started the program when she was in middle school and said the weekly classes gave her perspective on how the criminal justice system works, while reinforcing her unique traits.
"This program teaches you more than just law enforcement. It helped me become who I am, so maybe criminal justice and police academy later," Olivas said. I was very shy at first, but they told me to use your voice, so now you can't shut me up."
When discussing the issues surrounding law enforcement funding and police overreach, it is the officers who lead the complex conversations.
"We talk to the kids about the issues because we want to be upfront and honest," Agent Martinez said. "If they have questions, we will answer them. We will tell them from our point of view why an officer could have done it. We don't agree with everything an officer can or cannot do, but we try to make him understand why it's done that way. If it's badly done, we'll say it's bad.
While potentially recruiting future officers, the program also bridges the gap between the Dallas community and serving officers.
"Before I entered the program, I didn't understand how the police and I had all these preconceptions," said 13-year-old Jasmine Johnson. "I'm not really on one side. I am just for what is right. If more people understood the laws and understood the way the police think, then they would stop doing certain things.
During the summer months, students can get out into the community for field trips and volunteer work. To learn more about the free program, click here.