Amir Rashid, a role model and youngest social activist in Kashmir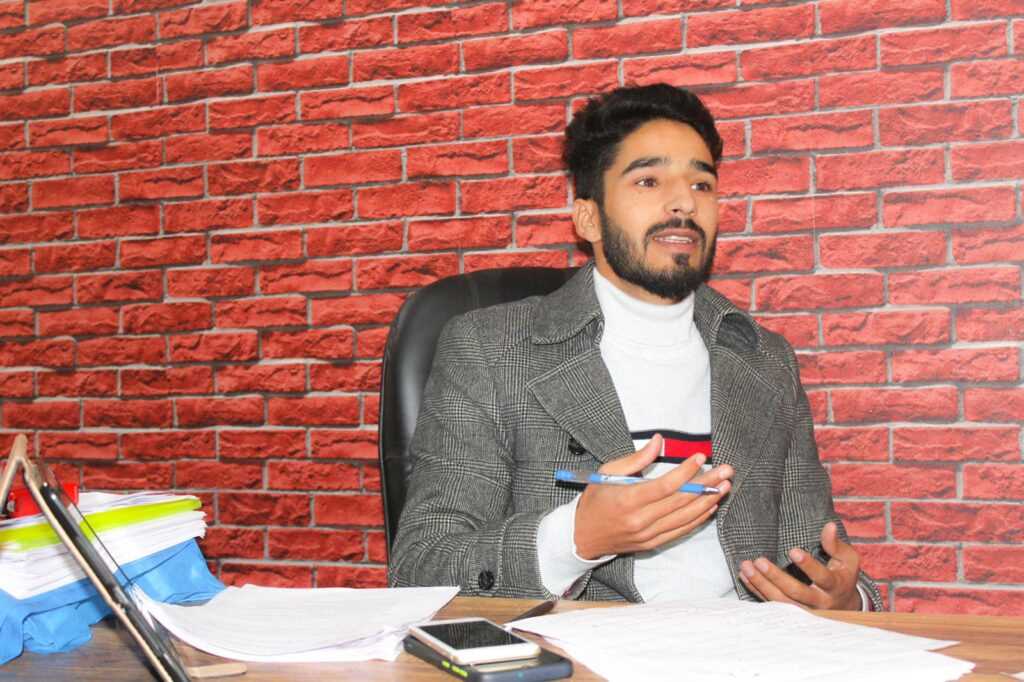 When the Covid-19 pandemic took the world by storm, Amir Rashid Wani and his team returned home to raise awareness about the disease and ways to fight it.
"We distributed essentials like masks, sanitizers and basic foods so they don't have to go out a lot," Amir said. His selfless work to save lives and reach out to the needy in times of need has earned him many accolades including Youngest Social Worker Award, COVID-19 Warrior Award 2020-2021 and UNESCO Award from the Government of Jammu -and-Kashmir.
"The only way to live is to grow. The only way to grow is to change. The only way to change is to learn. The only way to learn is to be exposed. And the only way for us to be exposed is to throw ourselves out in the open," Amir told reporters.
At 23, Amir is a young savior and hero of thousands of people he has influenced for all good causes.
Amir has been involved in social causes since the age of 17: "Helping others should be the goal of his life. To help as many people as possible, I started an NGO called Mooj Kosher Welfare Trust. Over time, many hardworking and dedicated people who are ready to do good have joined me," he said.
During the Covid-19 lockdown, he even reached out to the elderly and had the essentials delivered to their homes: "We also helped students whose families were in Kashmir and there was no way Communication. We provided them with support and everything they needed," he said.
"I was there to support them like a member of the family. Our foundation is always ready to help children deprived of the privilege of education," he said.
For many people, he is a shoulder on which those in need can rely and a role model for the young people of Jammu and Kashmir.